My new clients often ask me, what's the difference between conventional coaching and what you do? So I decided to write a post about it.
Conventional life coaching helps you with your goals, hopes and plans for the future.
I help you accept, and ultimately love, where you are right now in the present moment.
Conventional life coaching helps you work on your relationships with other people.
I help you create a new relationship with yourself and so, as a consequence, transform the relationships you have with everyone else.
Conventional life coaching looks at your outside world...culture, family, upbringing, social life etc.
I peel all those layers away so you can discover who you really are without them.
I give you all the tools and techniques you need so that YOU can transform your life and not depend on anyone else to do it for you.
By changing the way you see your life, unpicking a lifetime of conditioned thinking and feeling, I show you how to see yourself and the world around you from a whole new perspective. A new perspective that is so simple, and so freeing, it will change you and how you feel about everything forever.
I take your hand and lead you within yourself, so instead of looking outside of you for things (or people) to make you happy, you turn the other way and realise that all you need for ever lasting profound happiness is right there inside of you, right now.
I show you how easy it is to work with the laws of the Universe to get what you actually want out of life instead of continually compromising and just accepting whatever comes your way.
I know how to get you happy, and I know how to make miracles happen. I'm not selling you bulls*t, I know because I AM happy and I have all manner of miracles happening in my life all the time.
So I'm here to show you how I got there. To help you live the happiest and most fulfilling life using all the holistic techniques that I used to transform mine.
Benefits of working with me include…
Realising that everything that has happened to you so far, all the struggles, mistakes, good times and bad in your life so far, were perfectly orchestrated to bring you exactly where you are today, and to guide you the reason why you're really here, understanding your true purpose.
Helping you uncover and remove the blocks you've been struggling with your whole life, so you can start living the life you were always meant to live with nothing blocking the way or holding you back.
Healing old wounds, facing them, feeling them, realising them and in doing so finally letting them go forever.
Ending many years of feeling like a victim, like things just keep happening to you, by learning how to connect to your inner power and take responsibility of your life, developing a true sense of worthiness and empowerment.
Rewiring the way you perceive the world, drawing your focus away from negativity, judgement and fear, and redirecting it towards positivity, acceptance and love. A rewiring that lasts a lifetime, not just a few months, so you spend the rest of your days feeling positive and content.
Allowing you a safe space to be 100% yourself without walls, masks or feeling self conscious. A refuge to speak your truth without fear of criticism or judgement, just love, support and guidance.
Helping you to understand your imperfections, and the mistakes you make, are your greatest tools for learning, transformation and positive growth, and by understanding this releasing all your self judgments and negative self-talk.
Learning to trust yourself and listen to your own intuition, instead of looking to someone else for the answers.
Showing you how to fall head over heels, madly, and deeply in love with yourself exactly the way you are, no longer even noticing the parts of you that you have spent your life hating or berating.
Navigating future struggles or issues with more ease because of the tools and practises we will create together for your own tailor-made happiness making tool box.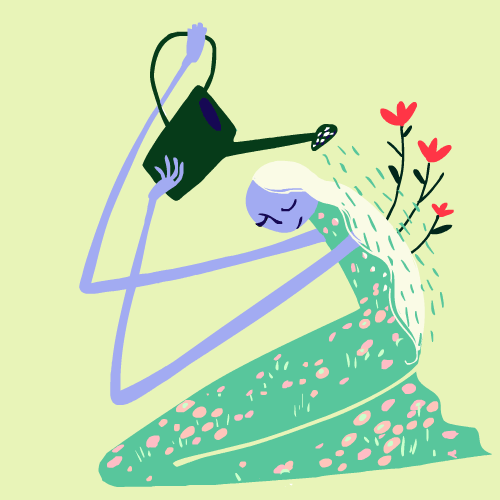 You can learn how to truly connect to yourself and the world around you, in order to feel secure, certain, and stable in these insecure, uncertain and unstable times. And once you tap into the power that fuels the very life we live, you will begin living on a higher level of positivity, prosperity and wholeness and start living the greatest chapter of your life.
Don't believe me?