I help you feel secure, certain and stable in these insecure, uncertain and unstable times.
​
I show you how to take an holistic & spiritual approach
to living a happy, healthy and fulfilled life.
I use a toolbox full of different practises and methods such as talk therapy, guided meditation, creative visualisation, and mirror work.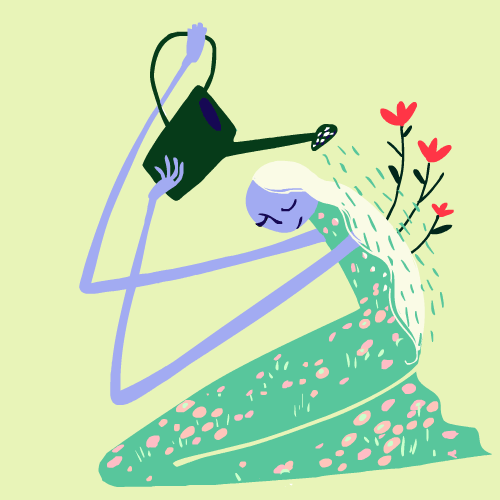 I'm less of a coach and more of a guide; I show you how simple it is to change the beliefs, thoughts and feelings that are keeping you stuck.
I show you the way to remove blocks, shift your perspective and allow all good things to flow naturally into your life just as they should.
​
I use all things mind, body and spirit to inspire, guide, uplift and empower you.
​
I use tools and techniques that are probably new to you, but can completely transform your life.
What results can you expect from working with me?
- A lot of big breakthroughs and ah ha moments.
​
- A solid foundation of peace and contentment in your day to day life.
​
- Connection to parts of yourself you didn't even know were there.
​
- More compassion for yourself and those around you.
​
- Deeper communication, intimacy and meaning in your personal relationships
​
- Truly loving and accepting yourself exactly the way you are, with all the good and the bad bits.
- Learn to put down boundaries and say no without feeing guilty about it.
​
- Never feel less than, or not good enough, ever again.
​
- Finally be able to tell your inner critic to shut up.
​
- No longer compare yourself to other people.
​
- Be more open, confident and honest in your communication with others.
​
- Discover you true life purpose.
- Forgive yourself and others.
- Let go of the past and stop fearing the future
- Let go of the past and stop fearing the future.
- Watch your best life unfold with ease.

- Connect with your intuition and inner guidance, so you don't need to seek answers, affirmation or approval from others.

- Understand how to turn the volume down on your ego so you don't believe all the crap it convinces you is true.
​
- End the drama cycles and patterns.

- Raise your self-esteem and self confidence.
​
- Rewrite your story.
​
- Learn to truly open your heart and experience unconditional love.
I hold a safe space for you to speak your truth without fear or judgement, and offer you tools, techniques and ideas that you can learn and use to do, change, create, let go, or manifest anything you want.